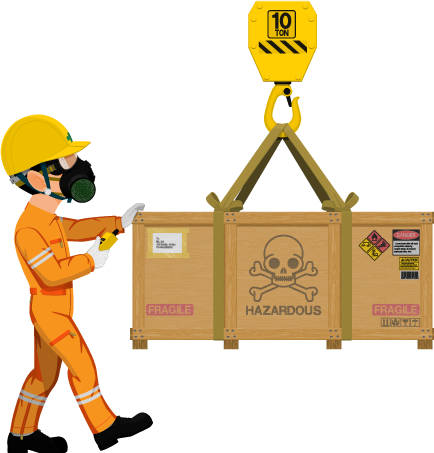 Island Bargains has qualified HAZMAT specialists in-house that can prepare the IMO'S/Dangerous Goods Declarations and other requirements needed to get those goods to you without the hassle. We are your One-Stop-Shop for getting paints, aerosols, fire extinguishers, batteries, fertilizers, or any other Hazardous Goods. When shipping hazardous cargo overseas always use a freight carrier that specializes in dangerous cargo shipping.
For the safety of cargo handlers, ships, and their crews, it is vital that we are informed in advance of any potentially dangerous contents. All hazardous items must be identified to ensure safe handling and shipping.
The information provided here is meant for guidance purposes only is by no means a complete list of all hazardous materials. Review the link for detailed information from the U.S. Department of transportation or contact Island Bargains for more information. Our experienced staff is ready to assist you with all your shipping needs.